After researching online, there isn't much simple PIC programmer available. An average low-end PIC programmer will cost about US$50-100. I am not a rich student, so it is time for us to DIY. The first programmer I tried in 2003 was the JDM programmer for pic16f84, but JDM programmer doesn't work with USB-Serial adaptor unless we supply additional voltage at MCLR.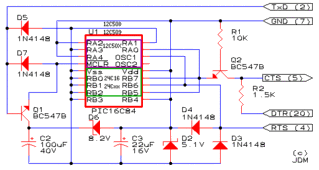 My senior introduced me to GTP-programmer. Here
Ali3nWorld
I added a additional MAX232 circuit so I can have serial communication with my PICs :D
The GTP-programmer uses a PIC18F2550 and a few transistors to flash other PICs. For more information please see ali3nworld blog spot.
PCB design: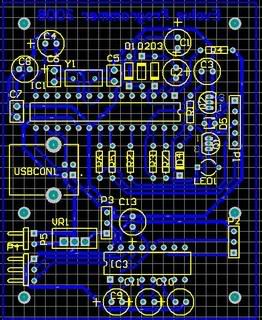 GTP-USB-Lite Programmer:
*Programmer :
PCB Design